18 Questions asked about our ultrasonic cleaning solutions
Here are our customers' most frequently asked questions about our ultrasonic cleaning machines.
How does ultrasonic cleaning work?
Most of our systems consist of a stainless-steel tank fitted with an ultrasonic transducer activated by a high frequency generator. Parts to be treated are placed in a basket and immersed in the cleaning solution in the tank.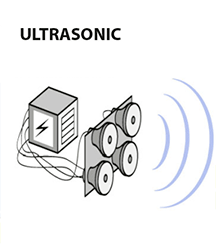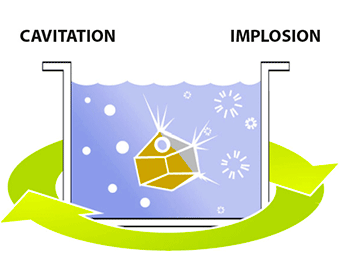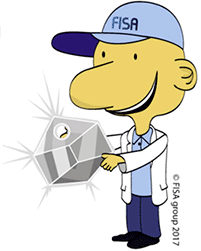 The signal emitted by the generator causes the transducer to create a high-frequency wave that travels through the liquid. This wave then produces successive variations of high and low pressure.
During the low-pressure phases, tiny bubbles appear in the liquid: this phenomenon is called cavitation.
During the high-pressure phases, the bubbles implode on contact with submerged surfaces, releasing the energy that created them. In addition, this mechanical energy increases the efficiency of the chemical action of the cleaning solution associated with it.