Our range of standard ultrasonic cleaning machines
We work with experts in many industrial fields and treat all types of contamination on all materials and surfaces: we produce ultrasonic cleaning machines for all industrial fields and markets.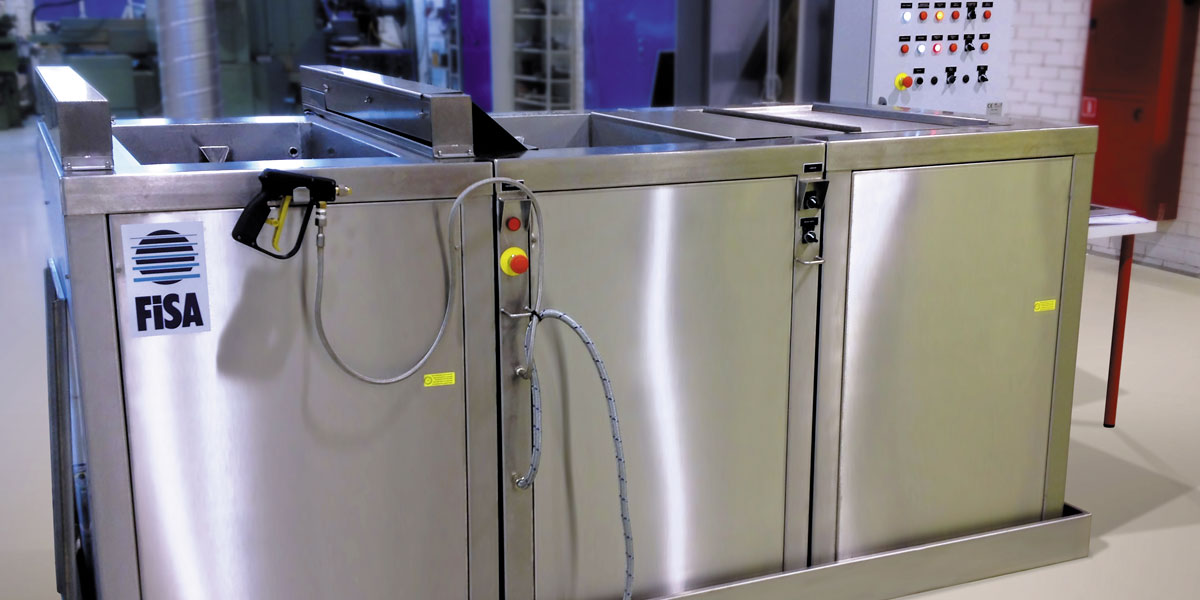 Discover our different ranges of standard machines:
We offer other systems on request; see our page showing our range of bespoke machines.
Our range of standard machines for detergent washing lines
These machines are used particularly in the watchmaking, medical, aerospace and other fields.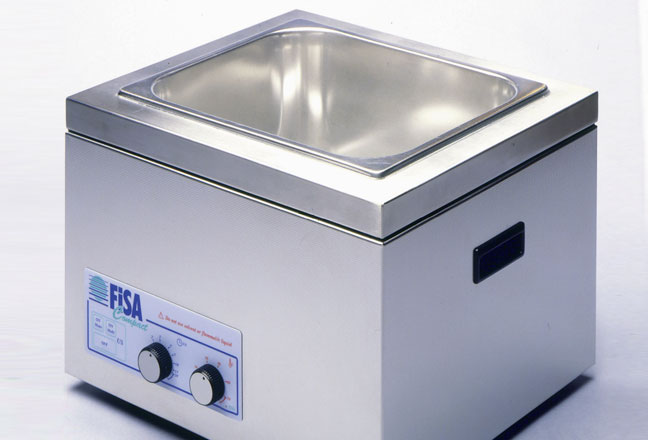 Compact ultrasonic cleaning tanks: C5 & C12
We offer stand-alone C5 (approx 5 liters) and C12 (approx 12 liters) tanks, equipped with single and multi-frequency ultrasonic units.
Very easy to use, they require a simple power supply and are equipped as standard with a very practical drainage system.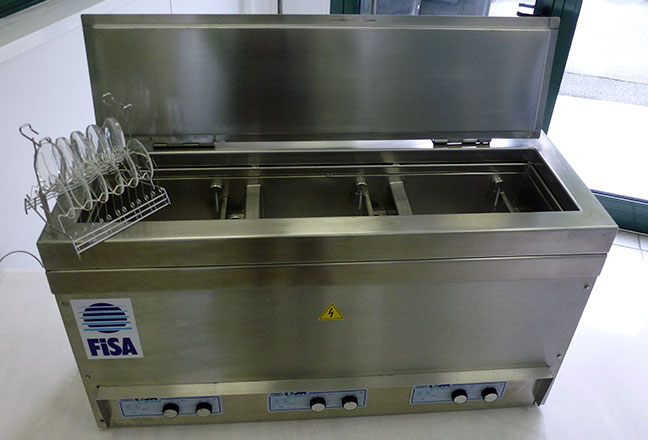 Complete ultrasonic cleaning bench: LLLE6
This is a module with 3 x 6 liter tanks. Each tank can be adapted to your specific needs: washing or rinsing function.
Tanks equipped with single and multi-frequency ultrasonic units.
This ready-to-use bench can thus respond to all your interoperation cleaning or finishing, degreasing and drying problems.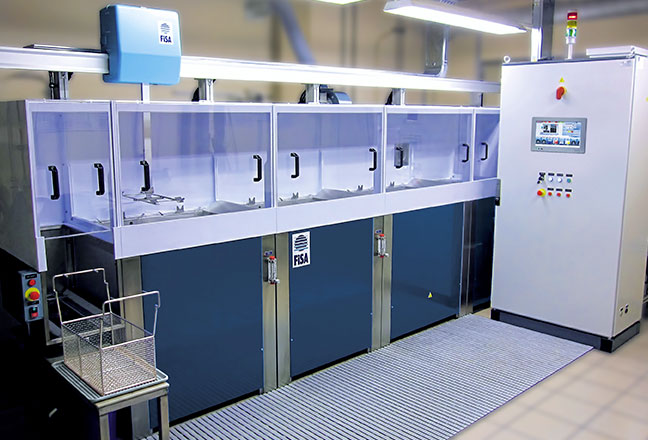 Modular ultrasonic cleaning line: C40
The C40's modular design allows all the necessary combinations of functions: loading and unloading, ultrasonic cleaning, rinsing in running water, rinsing in pure water, hot air drying.
Max. permitted weight 12 kg (basket + parts)
Our standard range for cleaning molds and tools
Our machines for cleaning the tools needed to manufacture parts. Particularly adapted for foundries and plastic or rubber processing.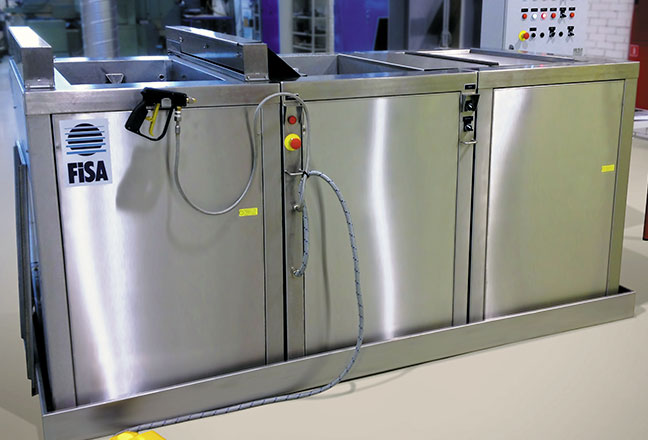 Machine for cleaning molds and tools: VST
This machine meets all cleaning and protection needs to remove contaminants and protect molds from oxidation until their next use.
The system operates a three-phase process: cleaning/rinsing/protection.
The standard tank volume can vary from 150 to 2,000 liters (other volumes available on request).
Examples of molds cleaned in a FISA VST: plastics injection molds, aluminum and alloy foundry molds, rubber extrusion molds.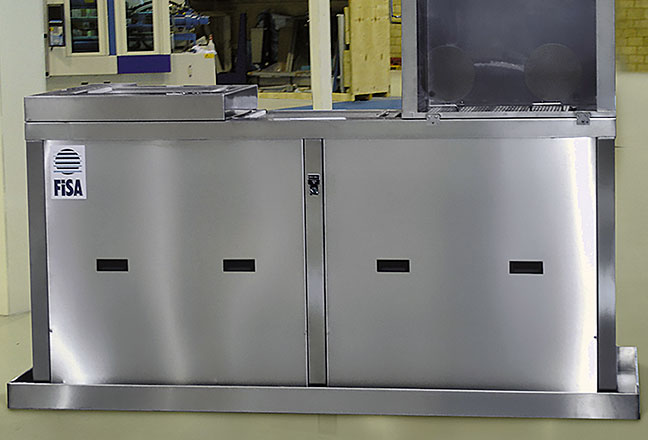 To clean molds: LRD/P140
It handles similar problems to the VST, but with a smaller footprint.
Each tank has a volume of 140 liters and the molds cleaned weigh no more than 150 kg.
The LRD/P140 is equipped as standard with a passivation or dewatering protection tank.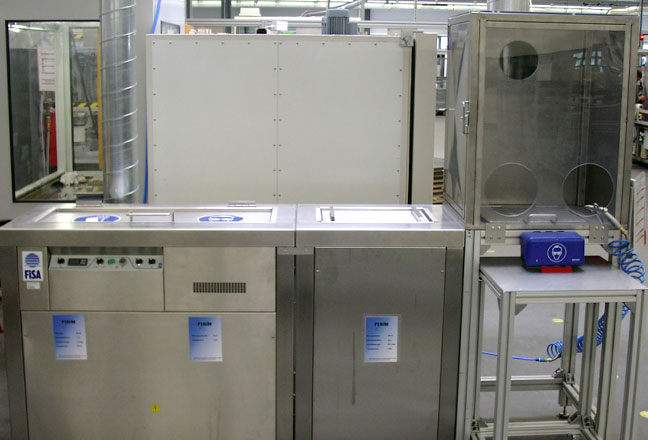 Compact plug & play machine: CR200
The volume of each tank is 65 liters. It is ideally suited for all molds up to 100 kg.
Example of parts cleaned in a FISA CR200: molds, cavities, ejectors, drawers, plates, cleaning of various parts and small production runs, filters, smaller tools, etc.
Cleaning machines for Optics
We specialize in designing and developing a range of specific machines for: ophthalmic optics, solar optics, precision optics and safety optics.
Discover our standard ultrasonic cleaning machines for optics.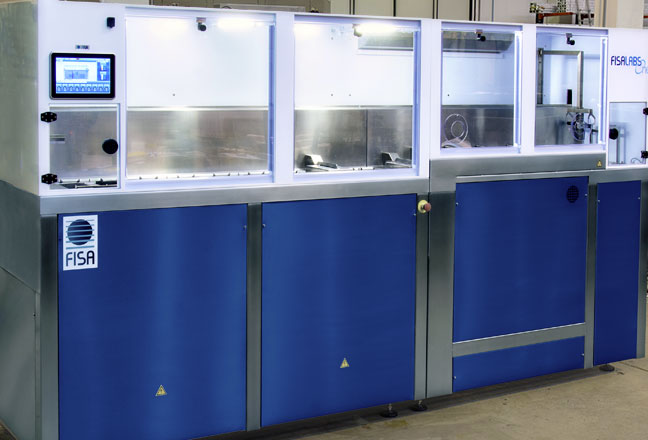 FISALABS One: compact cleaning and dip-coating machine for labs
It can treat 40 to 80 lenses/hour.
It has a combined cleaning and dip-coating module.
Perfect for small prescription laboratories.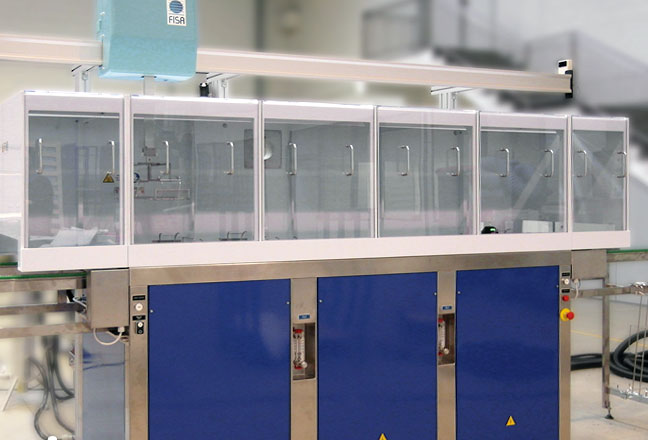 CS/CC/CV line: cleaning and dip-coating machines for 100 to 720 lenses/day
CS20/40 line: machines for cleaning mineral and organic lenses after surfacing and prior to visual inspection or coating.
CC20/40 line: machines for surface preparation, dip coating and curing. The CC line represents a modular machine concept for hard-coating processes.
CV20/40 line: machines for final cleaning prior to anti-reflective vacuum coating. 100 to 720 lenses/day.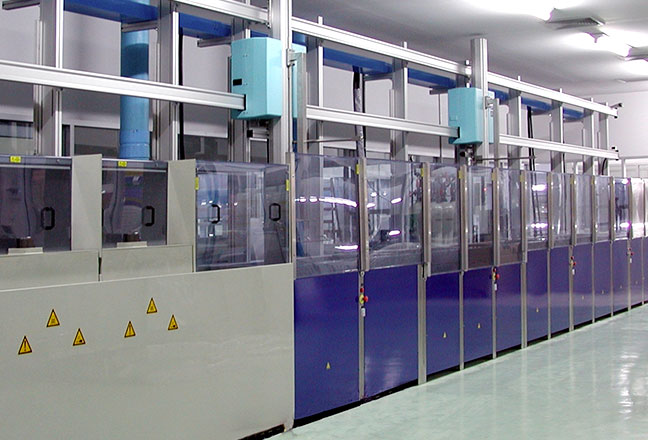 MC & MR line: cleaning machines for full-scale production, from 400 lenses/hour
MC line: lens mold cleaning machines. Special configurations are available for CR39 and HI lens molds, using acid or semi-aqueous processes.
MR line: Fully automated cleaning ultrasonic cleaning lines designed to remove monomer residues from the surface of cast lenses and parts.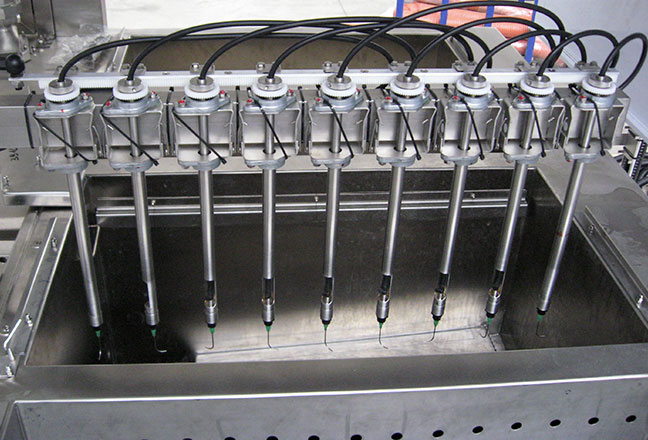 CC line: dip and/or flow-coating machines, starting from 400 parts/hour
CCB machine: Fully automated Hard-Coating line including surface preparation, dip coating and pre-curing phases, as well as the final polymerization tunnel.
CCFB machine: Flow-Coating. This line integrates one or more flow-coating modules to treat each side of the transparent substrate differently (e.g. anti-fog coating on the inside and scratch-resistant coating on the outside).