Our custom-built ultrasonic cleaning machines: FISA know-how and expertise serving your bespoke system
We do not want to force you to adjust your problems so that they adapt to our standard solutions: we want to design THE ideal solution for you, one that will meet your specifications and so will be able to meet your needs.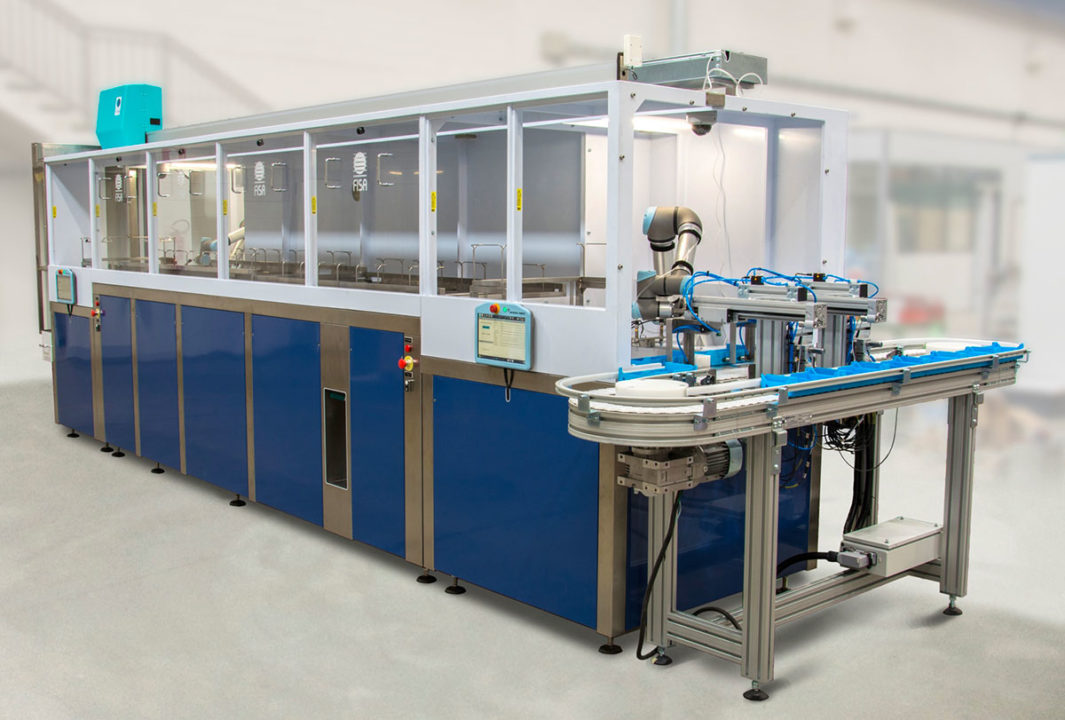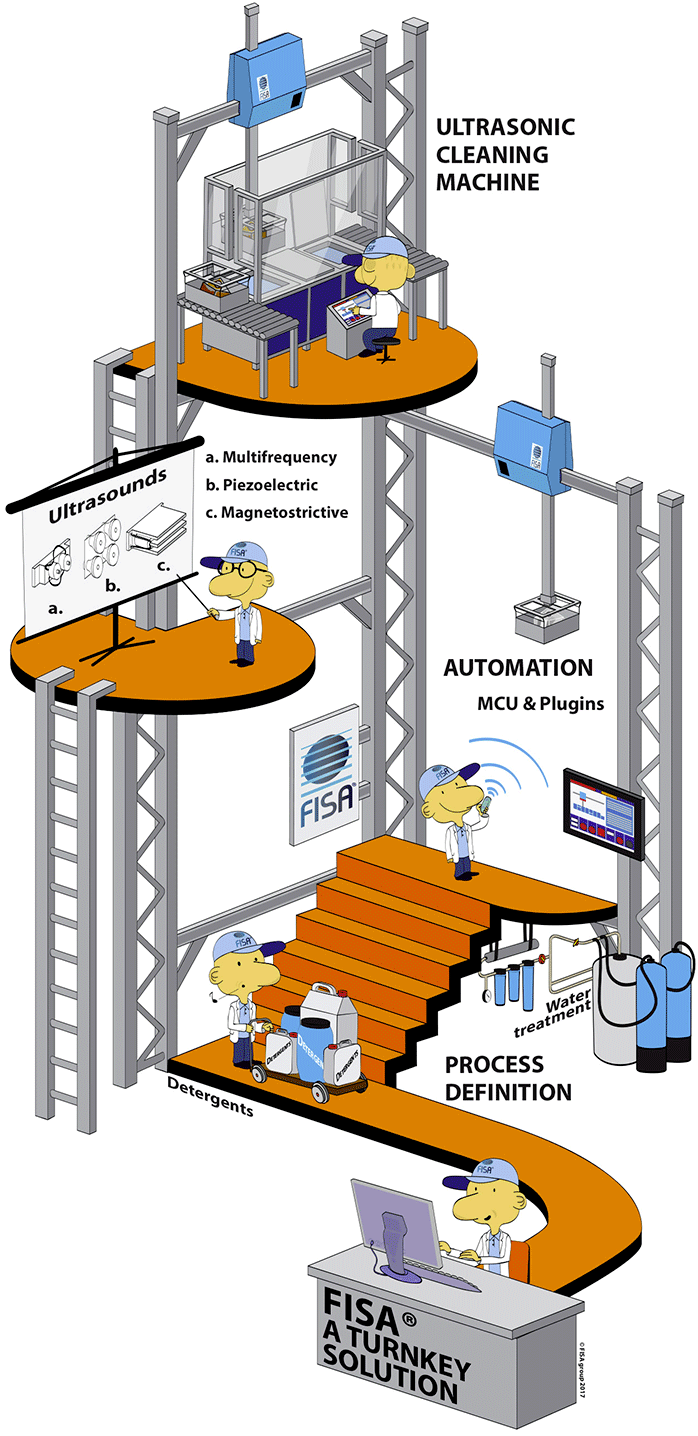 Custom-built by FISA
In our opinion, a custom-made solution means providing precise and practical answers to your questions:
1

What are the parts to be cleaned?
In what quantity?
Does their shape and/or material present a difficulty?
2

What is the final result to be achieved?
3

What type of basket and support are the parts put in?
4

What size of tank to hold the basket?
5

How many tanks are needed?
One customer, one project, one machine
We consider each request as a new project. Each production facility, each part to be cleaned has its own special feature that we have to consider.
Also,
The size,
Materials of construction,
The type of dirt to be removed,
The final size of the machine,
Production rates, etc.
are all determining and differentiating factors to be considered when designing an ultrasonic cleaning solution.
With our experience and expertise, we are able to offer you proven solutions, standard functions and features to design your custom-built line.
A unique approach to meet your technical requirements
Our unique sales approach allows us to study your project step by step and so meet all your technical requirements.
We therefore design and manufacture machines that meet your specifications: a truly custom-made system, made for you, for your specific needs.
Step 1: Definition of the customer need
Data collection.
This involves our technical sales team collecting essential information for each customer, particularly to define the desired cleanliness level and criteria.
Step 2: Lab trials
Validation of our proposed solutions.
Trials labs are made available to our customers in each country so that they can validate the solutions we propose and refine their technical specifications.
Step 3: Demonstration of the proposed process
Validation of technical specifications.
The aim is to offer the customer a turnkey solution, and to give them all the information needed to validate the results and consequently their decision.
Step 4: Presentation of the project
Submission of a complete offer that will exactly match the need.