Ultrasonic cleaning for the foundry: die-casting, low pressure, corebox
Subcontractors of purchasing sectors – automotive, steel, handling equipment, industrial equipment, electrical equipment, aerospace, armaments, etc. – metal Foundry professionals are faced with polluting of metal molds or shells, particularly due to the presence of mold release solutions.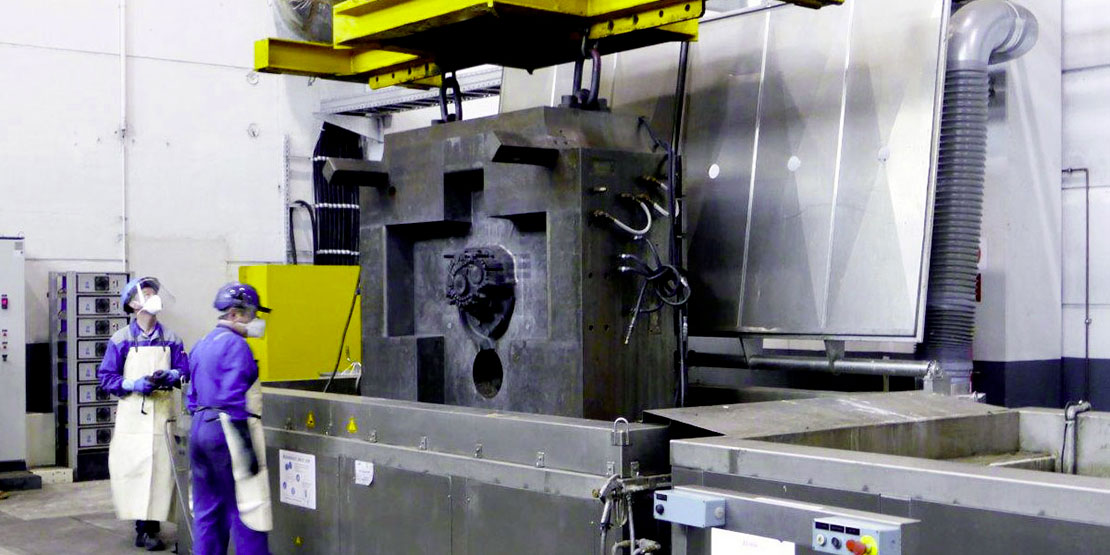 We have a standard range of machines and a proven process to meet your needs, whether for:
ferrous metal foundry such as cast iron and steel.
non-ferrous metal foundry: copper, zinc and alloys.
light alloy Foundry: aluminum, zamac and other light alloys.
The advantages of the ultrasonic cleaning process for molds and tools
The ultrasonic cleaning process proposed by FISA offers most benefits for cleaning your molds and tools both technically and financially:
non-abrasive technology,
improved cleaning quality,
increased shelf life for your molds and tooling,
less time spent on maintenance,
partial dismantling of molds,
masked time working,
lower running costs.