Ultrasonic cleaning for watchmaking and jewelry: an ideal aesthetic and mechanical result
As a professional of the watchmaking or jewelry industry, you are faced with the problem of cleaning during the final stage of manufacturing.
FISA's ultrasonic cleaning process gives you ideal aesthetic and mechanical results, perfectly matching your requirements.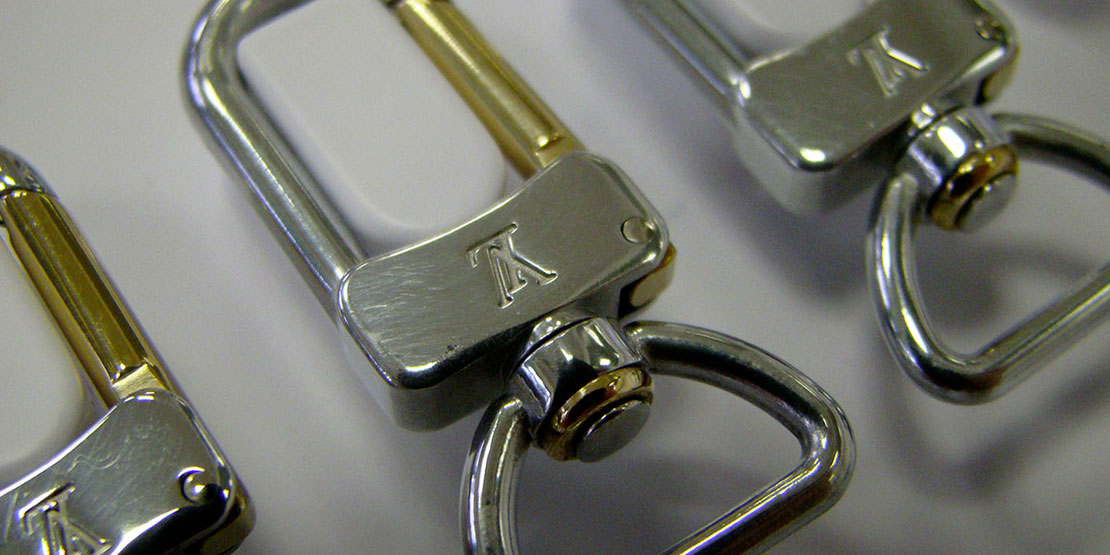 Cleaning for all types of dirt, all materials and all parts
Our cleaning expertise covers:
a wide variety of contaminants such as: polishing paste, machining oil, break-in oil, varnish and lacquer for protection, glue, shellac, machining chips, sandblasting residues, etc.
a wide variety of materials: stainless steel, brass, gold, silver, platinum, sapphire, and aluminum alloys, nickel silver, ruby, sensitive steels (20AP, hard H1, 4C27A), ceramic, natural rubber, etc.
for an unlimited range of parts.
We can also offer solutions for specific applications such as inline cleaning of watchmaking wire for manufacturing balance springs or cleaning packaging.
Ultrasonic cleaning for all metal or plastic parts, even very delicate ones
We can clean all the parts making up a mechanical watch. This may be the bracelet, the clasp, the hands, the movement, the face, etc.
We have machines suitable for all these parts, as long as they are metal or plastic.
A leather strap cannot be cleaned with an ultrasonic cleaning machine.
The most delicate parts to clean – in particular the hands or applied indexes (these are the small numbers attached to the watch face) – are the very small ones and cleaning is therefore particularly delicate.
Our machines are perfectly suited to all these problems.